So you've decided to fly to the vast archipelago. You've set your schedule, make a bucket list of places you would like to visit, and foods you would like to taste. You can't wait to set your foot on the land of many islands, lay eyes on its idyllic sceneries, get a taste of its distinct and vibrant cuisines, explore its fascinating culture and history.
Your imagination has gone wild on all the exciting things you're going to do there. The last thing you need to do is to buy the ticket, start packing, and you're ready to go. But before that, there's another thing to cross off from your to-do list: obtain a visa.
Well, that depends on where you come from. Some countries get visa-free facility to enter Indonesia. Foreigners from several countries can apply for visa on arrival. There are different rules depending on your country of origin.
Therefore, it is important to know your way around this matter. To make it simpler for you, we have summarized the steps for applying for a visit visa to Indonesia.
Types of Visa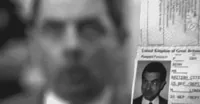 source: giphy.com
Here's the good news. There are 169 nations whose citizens are entitled for visa exemption. If you're from any of these countries, you are given 30 days stay and may enter Indonesia from 124 checkpoints. However, your stay cannot be extended.
This kind of visa only requires your passport to be valid at least six months beyond the expiration date and return/through tickets.
There are 68 countries that are included on visa-on-arrival list. Some countries in this list are USA, Australia, Netherlands, Brazil, UAE, Japan, France, and Egypt. A holder of visa-on-arrival is granted 30 days stay, which can be extended for another 30 days. You can extend your stay for just one time in the Immigration Office.
The requirements are exactly the same with those from visa free countries, which are passport with at least six months validity and return/through tickets. This visa will cost you USD 35.
If your country is not in any of the two lists, you can apply for a visit visa in Indonesia Embassy or Consulates. Another option is to have your guarantor to apply to the Directorate General of Immigration in Jakarta.
The requirements to apply for this visa are:
application/guarantee letter
passport with minimum 6 months validity
copy of bank accounts
return/through tickets
With this visa, you're allowed to have 60 days stay and can be extended for 5 times, with 30 days stay for each extension. You have to pay for USD 50 for this visa.
Want to Learn Indonesian Language? Let's Learn at Cakap
If you find yourself often flying back and forth to Indonesia, either for family, business, or governmental purposes, you should choose this visa. This visa is issued in Indonesian Embassy or Consulates.
The requirements for multiple visit visa are:
application/guarantee letter
passport with minimum 18 months validity
copy of bank accounts
return/through tickets
This visa is valid for one year. A holder of this visa is given up-to 60 days stay for each visit and can't be extended. You have to pay USD 110 for this visa.
Citizens from certain countries such as Afghanistan, Cameroon, Guniea, Israel, Liberia, Niger, Nigeria, North Korea, and Somalia require special government approval to visit Indonesia.
Procedure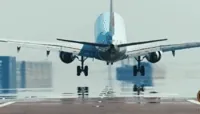 source: giphy.com
To apply for visit visa, the steps that you have to follow are pretty simple. First, submit your visa application in Indonesian Embassy or Consulate. Then, pay telex fee payment at the price of Rp 100.000.
When your visa approval is granted, Indonesian Embassy/Consulates will issue a visa. You will obtain your entry stamp in the border.
If you applied your visit visa by guarantor, your guarantor needs to submit the visa application for foreigner in Directorate General of Immigration and made telex fee payment. Your guarantor will obtain a copy of Visa Approval Letter, while another copy is sent to Indonesian Embassy/Consulates. After that, you may proceed to Indonesian Embassy/Consulates to get your visa issued. This is when you pay your visa fee.
After going through these procedures, you may proceed to enter Indonesia. Before flying to the country, remember to check its customs regulations and prohibited items so you won't face any unnecessary problems upon your arrival.
Before visiting Indonesia, you can learn the language first by Cakap's Indonesian Language Package so you can have a chit-chat with the locals during your vacation. Good luck with your visa application and have a safe trip!
Read :