Whatever your illness is, it can be healed with Indonesian herbal medicines. Nauseous? There is ginger tea for that. Skin problems? Well, you have come to the right place. Indonesia is a homeland of herbal medicine or jamu, a system of traditional health and beauty treatments based on botanical ingredients and the secret of Indonesians' beauty.
Jamu (the old spelling of Djamu) is a traditional medicine originating from Indonesia. Jamu is a kind of herbal medicines made from natural ingredients, such as roots, bark, flowers, seeds, leaves and fruits. Jamu also uses ingredients obtained from animals, such as honey, royal jelly, milk, and chicken eggs.
Jamu can be found throughout Indonesia, but they are most common in Java, where "Mbok Jamu", a young to a middle-aged woman who wears traditional kebaya outfit, carries a bamboo basket, filled with jamu bottles on her back, sells herbs in villages or alleys city. In many big cities, jamu is sold on the street by drink vendors, the taste is usually bitter but sweetened with honey or palm sugar.
Jamu is also produced in factories by large herbal medicine companies like Air Mancur, Nyonya Meneer or Djamu Djago, and sold in various drug stores in sachet packaging. Dry jamu packaging must be dissolved in hot water before drinking.
Now, jamu is also sold in the form of tablets, caplets and capsules. These herbal brands are incorporated into the Association of Indonesian Traditional Medicine and Traditional Medicine, which is locally known as the Herbal Medicine Association (GP Jamu). At present, herbal medicine is a growing local herbal medicine industry worth millions of dollars.
The History of Jamu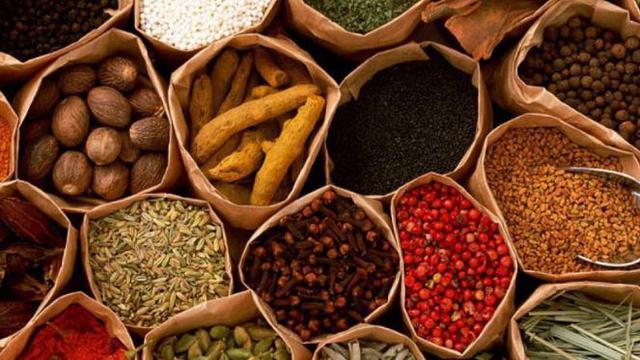 Jamu is claimed from the time of the Mataram Kingdom, around 1300 years ago. Sites and relics from the era of the Medang Mataram kingdom around the 8th to 10th century, which means the tradition of jamu has begun to take root since then. Bas-reliefs in Borobudur illustrate the image of people pounding things with mortar and pestle, drink sellers, doctors and masseurs who take care of their clients.
All of these scenes can be interpreted as jamu and treatments related to health in ancient Java. The Madhawapura inscription from the Majapahit period mentions a special profession of mixing herbs and combining (jamu), called Acaraki. The medicinal book from Mataram, which was published around the year 1700, contains 3,000 herbal recipe entries, the classic Javanese literature Serat Centhini (1814) describes several herbal concoction recipes.
Jamu for Beauty
Scar Removal
Jamu is an effective and natural solution for scars. The right recipe will be issued to you and cancel your skin. Try aloe and corn masks—in a blender, combine 3 tablespoons of freshly peeled aloe vera with seeds cut from fresh sweet corn cobs. Apply to desired area, wait until dry and then rinse. Another popular recipe for removing scars is mixing bitter gourd slices with rice flour. This paste is best used to clean the skin and is left to sit overnight.
Exfoliate
Jamu can be used to treat acne or seasonal dry skin. Soak 2 tablespoons of rice in water to soften it and in a blender mix the rice with 50 grams of non-peeled galangal ginger (ordinary ginger is also fine), and 5-10 cloves. Add enough water to make a paste. Save scrubs leftover in the refrigerator and you can use it later.
Hair Conditioner
Try this jamu recipe for shinier and healthier hair: mix ripe avocado with egg yolk, one teaspoon of honey, and one teaspoon of coconut oil. After shampooing and rinsing your hair, apply the mixture to your hair, let it sit for 20-30 minutes, then rinse. Try this deep-conditioner treatment twice a week for the best results.
That is the secret of Indonesian beauty. If you want to know more about Indonesia and Indonesian culture, you can follow the Indonesian language online course in Cakap. By purchasing the Indonesian language learning package in Cakap, you can learn Bahasa Indonesia with the native speakers and the material is also guaranteed.