Who ever said that learning English can't be fun? Of course, it can! In fact, many English-language teachers find that non-traditional and more fun forms of activities like film-showings, songs, field trips, and games are more effective in helping ESL and EFL learners get more acquainted with the English language. In TESOL (Teaching English to Speakers of Other Languages), games are a very common learning tool in class. And, because there are so many of these games to choose from, I've listed five of the most effective ones to learn English.
Hangman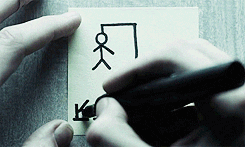 Being the most common game in English classrooms, Hangman basically improves your spelling, vocabulary, and general knowledge. You basically need a chalkboard or whiteboard and chalk or a marker. The teacher will draw a huge capital letter 'I' on the board and a few blank lines on the bottom with which the students will have to fill up with letters until they can guess the word. The students will only be allowed to guess one letter at a time based on the clue given. If the letter they guess is correct, the letter will be written on the corresponding blank lines. Every wrong letter guessed, however, is equivalent to a part of the man (head, hands, body, legs). Once the whole man has been drawn but the word hasn't been guessed, the man is 'hanged'.
Cakap Provides A Variety of Online English Course Packages That Can Help You Achieve Your Goals in Learning a Foreign Language
Charades
Charades is a fun and very active game which can help improve your speaking skills, vocabulary, knowledge of expressions, and general knowledge. Here, the class can be divided into two teams. Each team will take turns acting out a phrase or expression written on a piece of paper. The actor cannot talk – just act. His/her team members must do their best to guess what is being acted out within 30 seconds. If the team members guess it correctly, they get the point. But, if the other team guesses it, the other team gets the point.
Forehead Detective
Besides being a fun party game, Forehead Detective is a game that can improve your 'Yes-No' question-making skills, vocabulary, and speaking skills. In this game, one person can have a picture or a word written on a piece of paper stuck on his/her forehead. This person has no idea what's on his/her forehead. The only way s/he would know is to ask questions answerable only to 'Yes' or 'No'. The audience can only answer Yes or No and nothing else. The person must then guess what's on his/her forehead using only those clues.
Popcorn Storytelling This is a fun and creative game that can be done in writing or while speaking. The object of the game is to basically continue the story started by the first person. Here, usually done in a class circle (for speaking) or on a story board (for writing), the first person starts a story with a full sentence. Then, s/he starts a hanging sentence with which the next person has to fill up with his/her own idea. Then, that person continues with another hanging sentence for the next person. The idea is to create a story that is coherent and comprehensive. The last person, of course, has to end the story.
Karaoke Games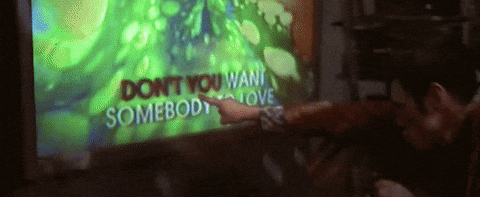 This game is fun because you get to sing English songs. It helps English learners improve their pronunciation. Basically, you just sing an English song of your choice. However, you are graded by the computer by how you pronounce and say the English words.