As one of the most populous city in the world, getting around in Jakarta can be confusing. Not to mention the notorious traffic in the midst of its hustle and bustle. But don't worry! While it is true that traffic congestion remains a feature in The Big Durian especially in its central business district, that doesn't mean you don't get to enjoy exploring the many adventures Jakarta has got to offer.
Thankfully, there are a variety of transportation options for you to navigate the urban city. From online motorcycle taxis to TransJakarta, here's all the available choices for you to find your way around Jakarta.
Cars & Motorcycles
Taxi & Online Taxi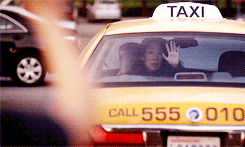 source: giphy.com
Taxi remains one of the most convenient ways to get around. You can hail them off the street or find them at hotels or malls lobby. The most reputable taxi company is Blue Bird and they are pretty easy to find at most places. You can also download their apps to order a taxi just in case you need them.
Another option for you is online taxi. There are many ride-hailing apps available for you, but the most popular ones are Grab and GoJek. The benefits of using ride-hailing apps is you don't have to bring many cash and they often have promos and cheaper rates. However, they usually have surge-pricing during peak demand.
Online Motorcycle Taxi
source: giphy.com
Another option is online motorcycle taxi. Just like online taxi, they have a pre-determined price so you won't need to bargain with the drivers. Online motorcycle taxi can get you faster to your destination as it can slip through narrow streets and alternative routes. They also give you free head covers and masks.
Ojek
Ojek is motorcycle taxis that you can easily find around most street corners and narrow alleys. Ojek doesn't have a fixed price so you have to haggle over the price with the driver, which usually depends on the distance to your destination. The downside of ojek and online motorcycle taxi is that you are pretty exposed to pollution.
Public Transportation
Angkot, MetroMini, and Kopaja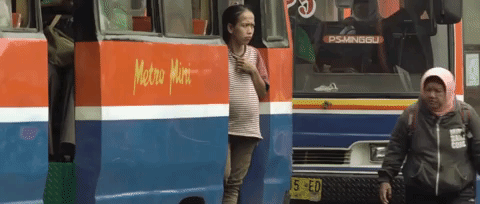 source: giphy.com
These three are informal buses that passed through specific routes. Each route has assigned number that you can find on the vehicles. These buses don't have designated stops, meaning that you can hail and stop them anywhere. All you need to do is wave your hand to get on the bus and tap on the doors or windows to notify the driver when you want to get off. However, be careful with your belongings as these vehicles are prone to pickpockets.
Read:
TransJakarta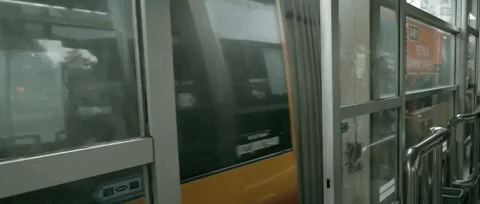 source: giphy.com
TransJakarta, or what some called as 'busway', is a bus rapid transit system with 13 main corridors. Unlike angkot, TransJakarta has designated stops. It also runs 24 hour a day with routes that run through many popular sites like Monas, Kota Tua, and Taman Mini. To ride the bus, you need to buy electronic card like e-Toll, e-money, Flazz, TapCash, or BRIzzi. You can purchase and top-up your card at any ticket booth.
The upside of TransJakarta is it is pretty cheap with tickets cost at Rp 2.000 before 7 AM and Rp 3.500 after. However, it doesn't have a set schedule. You can check its schedule on traffic apps like Traffic but during peak hour, you can't be really sure of its arriving time.
KRL Commuter Line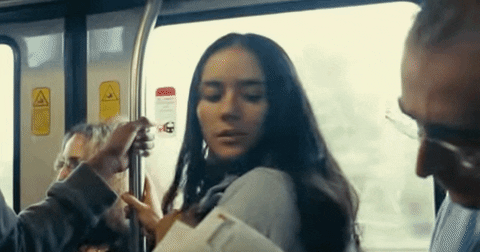 source: giphy.com
Besides TransJakarta, another option to beat traffic is KRL, a commuter rail system around Jakarta. With 74 stations, the train also passes across cities around Jakarta like Tangerang, Depok, Bekasi, and Bogor. Another plus point is that it is pretty on schedule. The downside is that in can be extremely packed during rush hour.
Jakarta MRT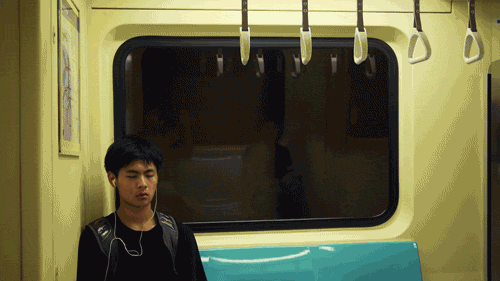 source: giphy.com
Jakarta newest public transportation, MRT has a total of 13 stations from the central part to the Southern part of Jakarta. It operates daily between 5 AM to midnight with charged fare starts from Rp 3.000 and increasing by Rp 1.000 for every station passed. Like TransJakarta, you can use prepaid cards or purchase the tickets from the ticketing machines or ticket box at each station.
Want to make your experience in Jakarta easier? Learn Indonesian language with Cakap' Indonesian Course Package so you don't get lost and able to negotiate price with your drivers.