We Indonesians have always pride ourselves as one of the most diversity country. With this power in diversity, not only come splendid natures and distinct cultures, but also an abundance of talents.
Whether it is on stage or behind the scenes, from all walks of life and fields, these talented Indonesians are groundbreaking individuals whose excellence caught the eyes of the world. 
1. Rich Brian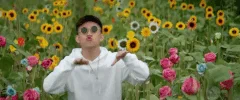 Formerly known as Rich Chigga, Brian Imanuel is a widely known Indonesian rapper. His debut single "Dat $tick" went viral back in 2016. His debut studio album, Amen, peaked at 18 on the US Billboard 200. Under 88rising, Brian who goes by the stage name of Rich Brian become one of the biggest Asian rap stars.
Just recently, he released his latest single "Yellow" from his second album The Sailor. This single was featured on a Times Square advertisement in New York by music Spotify, which the 20-year-old uploaded on his Instagram account. Yes, he's only 20 years old! With his young age, we certainly can't wait for his next works.
2. Mouly Surya
One of the few Indonesian female directors, Mouly Surya's talents is undeniable. Her works have been recognized by many international film festivals and won prestigious awards. Her latest film, "Marlina Si Pembunuh dalam Empat Babak" ("Marlina the Murderer in Four Acts") premiered at the 2017 Cannes Film Fesitval, the second Indonesian drama that has made it to Cannes in 12 years.
It then travelled to international film festivals including Toronto International Film Festival (TIFF), and won numerous awards such as "Grand Prize" at Tokyo FILMex International Film Fesitval in Japan.
It is also chosen as Indonesian entry for 91st Academy Award for Best Foreign Language Film, although it eventually wasn't nominated for the Oscar. Through Marlina, Mouly depicts a woman's fight for survival in a very extreme situation.
You can also check out two other films, "Fiksi" ("Fiction") and "What They Don't Talk About When They Talk About Love", which also feature female protagonists.
3. Rini Triyani Sugianto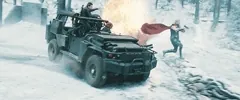 There are actually many Indonesian animators who were involved in box-office hits, one of them is Rini Triyani Sugianto. Some movies that she worked on are Steven Spielberg's "The Adventures of Tintin" and the second movie of MCU's beloved team of heroes "The Avengers: Age of Ultron".
Graduate alumnae of Academy of Arts in San Fransisco, Rini admitted she had difficulty finding work at first. But now, her involvement in big budget films like "The Hobbit", "Hunger Games: Catching Fire", and "The Dawn of the Planet of the Apes" are proof of her artistry. Not only that, she had also worked at Peter Jackson's company, WETA Digital in New Zealand.
4. Iko Uwais Iko Uwais is what we call a multitalented person. He's an actor, stuntman, martial artist, and fight choreographer – and he's doing a stellar job at each role. He was first discovered by Gareth Evans who was filming a silat documentary in his training hall. He ended up landing the lead role in Evans' movie, Merantau.
After that, he has starred in many action films, including "The Raid", which have been hailed as one of the best martial art movies, "The Night Comes for Us", and Netflix series "Wu Assassins". This year, he also starred in an action comedy film Stuber along with Kumail Nanjiani and Dave Bautista.
5. Duo Minions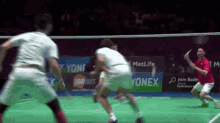 If you're following badminton, there's no way you don't know this nickname. Duo Minions are the nickname for one of Indonesian men's doubles pairs, Marcus Fernaldi Gideon and Kevin Sanjaya Sukamuljo. These two are currently the world's top rank in men's doubles category, and have been so since 2017.
Paired since 2015, the two have become Indonesia's mainstay in international tournaments with their agility and fast paced style. The title "Minions" itself comes from their rather short posture for badminton players. This year is an important year for the duo, as the process of points accumulation for Tokyo 2020 Olympics requirement has begun.
6. Butet Manurung
Butet Manurung Sokola Rimba. Source: @butet_manurung
Ever heard of Sokola Rimba? It's an alternative education system for indigenous people who live in isolated and remote areas in Indonesia, pioneered by Butet Manurung in 2003. The first Sokola Rimba was initiated in Orang Rimba society, a tribe in Bukit Dua Belas National Park, Jambi, Sumatera.
For this, she stayed for months in the jungle to teach reading, writing, and counting. She combined her teaching method by taking their daily behavior pattern into consideration. She was named one of Time Magazine Hero of Asia in 2004.
7. Tex Saverio
When The Hunger Games: Catching Fire first released, everyone was impressed by Katniss Everdeen grandeur wedding dress. Well, guess what? It was designed by Indonesian fashion designer, Tex Saverio!
Graduating from Bunka and Phalie Studio in Jakarta, his career in haute couture designs started in 2010. Since then, his works has been worn by many international celebrities like Ayumi Hamasaki, Lady Gaga, and Kim Kardashian. His label is known for its dramatic and spectacular style.
In 2013, he starts to step into ready-to-wear fashion market, which collection launched at Paris Fashion Week, one of the most anticipated fashion event. He became the only Indonesian designer who get the privilege to display their works at the event. He is often described as the "Alexander McQueen" of Indonesia.
There are many other talented Indonesians that we can't mention one by one on our list. If you're interested to know more about Indonesia, either it is the country's culture, nature, or people, you can learn Bahasa Indonesia online at Cakap. No need to go anywhere, because with Cakap, you can learn from any places at any time. Begin your language learning journey now.
Baca Juga: